In 2015 we took a family vacation to Hawaii. I love my family because the Lands and the Burkes get along. So much that we vacation together. This was our second family trip (we've taken three so far). This family trip consisted of our two fathers (Dad Burke and Dad Land), my step mother in law (Mary Alice), my dad's girlfriend (Wanda) and our two friends Mark and Julie. The eight of us were coming from three different cities to embark upon a week of relaxation and exploration. We were celebrating Mary Alice's 65th birthday with a week in Kona on the Big Island of Hawaii, but we decided to spend 24 hours before our vacation in Honolulu with my Diversity Executive Leadership Program sister Gladys and her husband Nilo.
What could you do if you had 24 hours to spend in Honolulu? Here's some of our favorites:
Before I start with the list of things to do in 24 hours, let me convey that I LOVED VACATIONING IN HAWAII. I love the beautiful foliage, the sound of the crashing waves and the warm breezes. Everything is so beautiful in Hawaii. I love the soft sandy beaches, the strong and comforting sun, the friendly people and relaxed atmosphere. It's a great place to visit for work or play. And yes, 24 hours is just enough time to realize that you need and want to have more time exploring this beautiful island.
Visit Waikiki. Waikiki is on the south shore of Honolulu, which is on the island of Oahu. I loved this part of town. It has the beautiful beaches, the picturesque Leahi (Diamond Head) towering over the area, shopping and restaurants. Our first stop was to The Top of Waikiki, this upscale restaurant with panoramic views of Honolulu. We ordered drinks and appetizers before dinner. The restaurant allowed us to take a few pictures of the beautiful area. We then had a fabulous dinner, followed by shopping and a tour of the Royal Hawaiian Hotel. The strip of Waikiki reminds me of Las Vegas because the shops are open late and there are people walking the streets day and night. I hear that's why some people may not like Waikiki as opposed to other parts of Hawaii that are more relaxed. Bill and I wanted to experience all of Hawaill, so we did what any tourist that was missing their luggage would do - shopped! The missing luggage is another blog post and a serious lesson learned!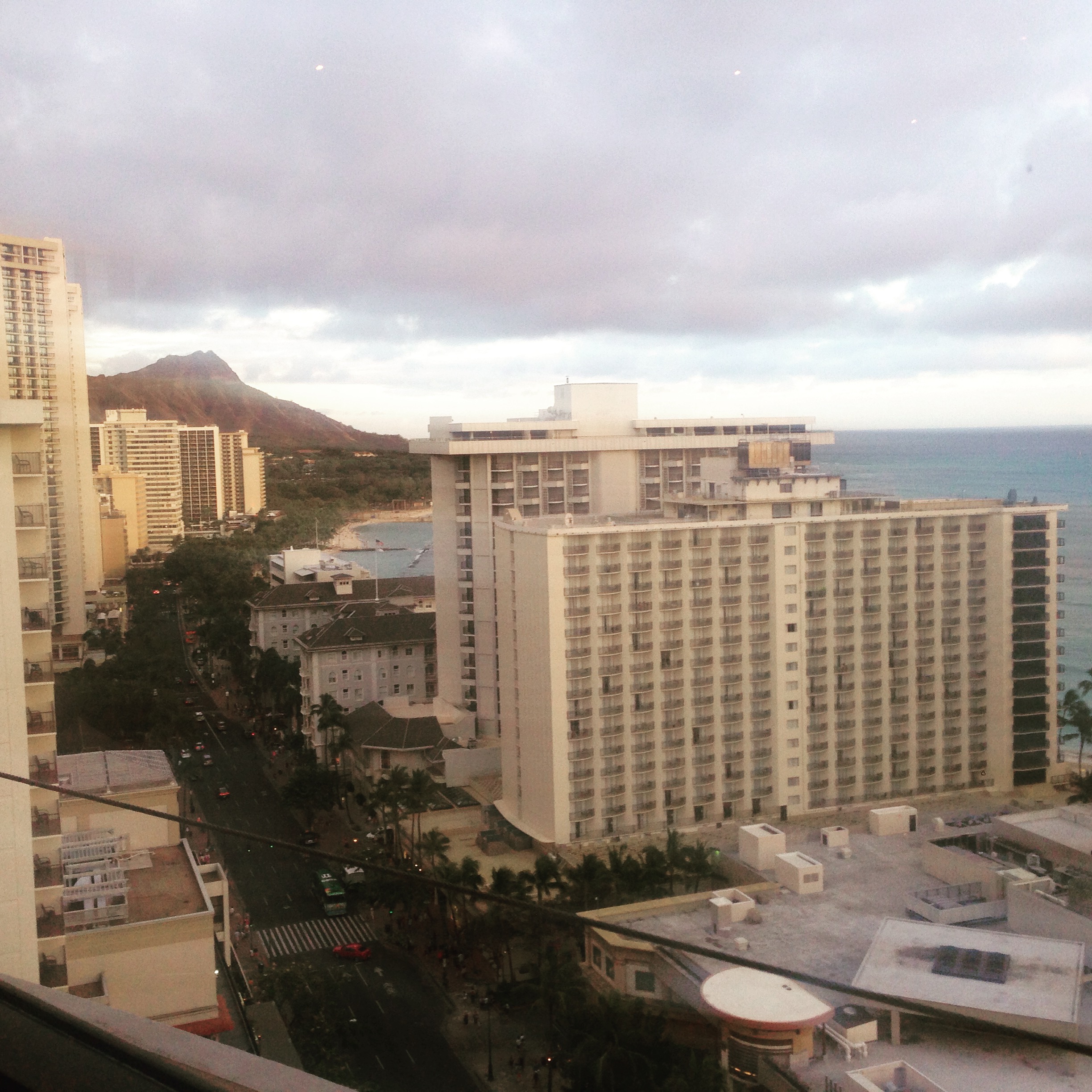 The view from the Top of Waikiki
Enjoy some Shave Ice. A trip to Hawaii is not complete without trying some shaved ice. Gladys took us to the North Shore, which is known across the world for its beautiful beaches and great surfing. In Heleiwa, you will find Masumoto's Shaved Ice. It's really shaved ice with delectable flavored syrup on top. I enjoyed the tropical shaved ice (lilikoi, guava and papaya flavors) with ice cream in the middle. Gladys let me try hers with Azuki Beans in the middle. Both were really good and refreshing. Especially on a warm sunny day. As a warning, Masumoto's is very popular. We had to park a block away from the restaurant and wait in a fast moving, yet long line. Trust me, all the effort was worth it!
Visit the Dole Plantation. You could spend an entire day at the plantation, wandering through the maze or riding on the train. Unfortunately, we only had a few hours to explore this massive plantation. It was really interesting to learn about the history of the pineapple in Hawaii and see all of the wonderful things that make out of pineapple. From the great cookies to tea, the plantation is one place that the entire family will enjoy.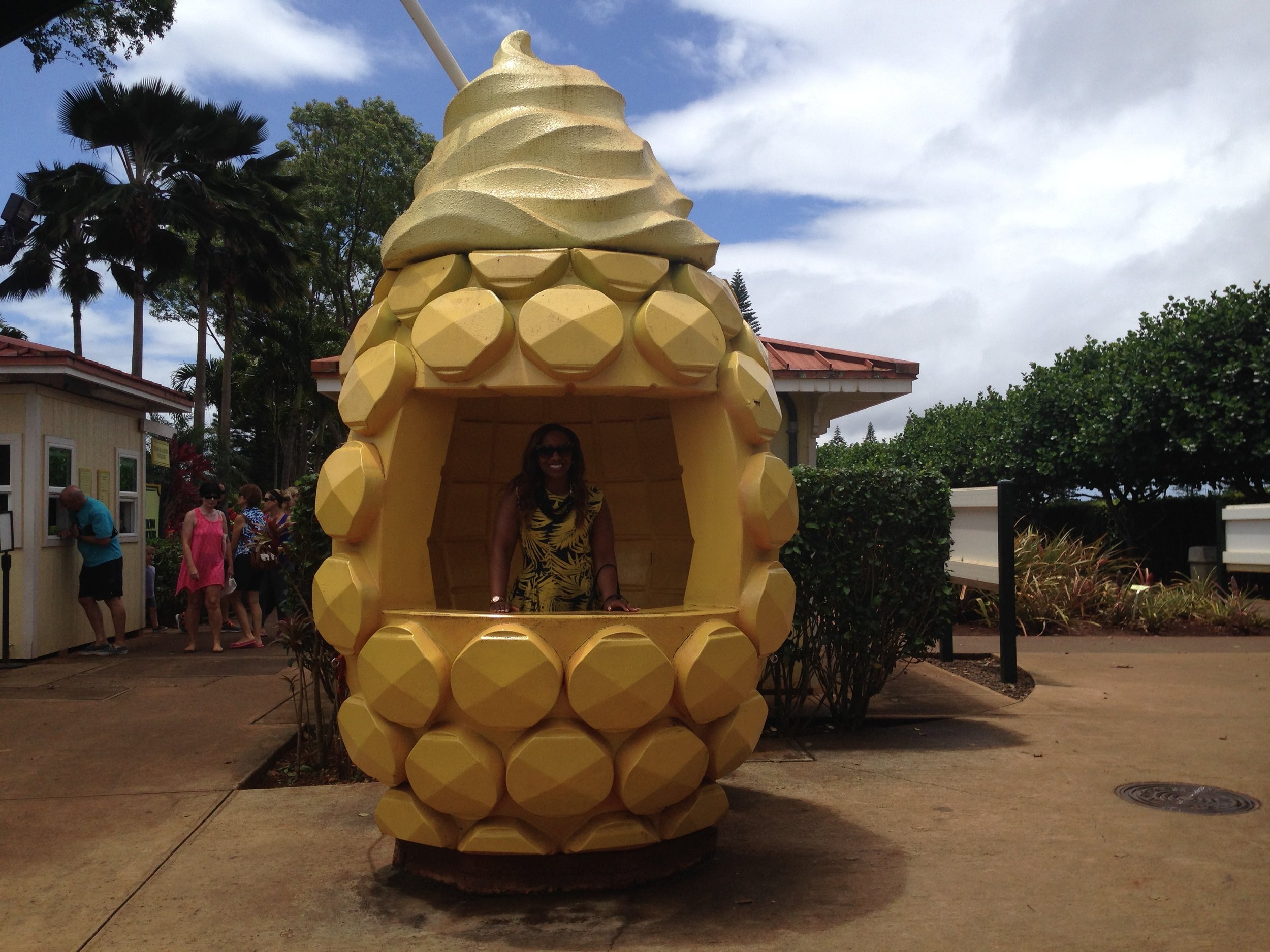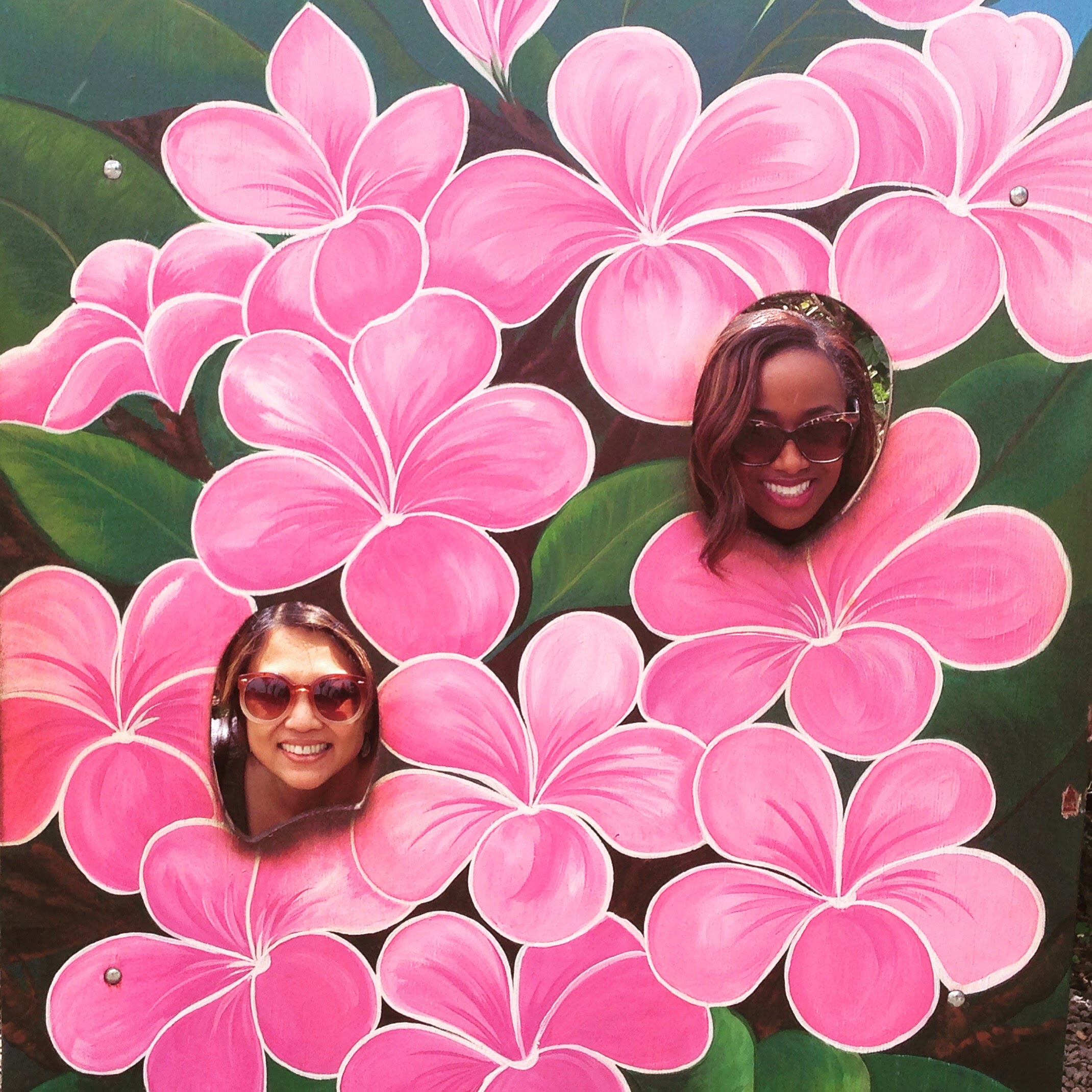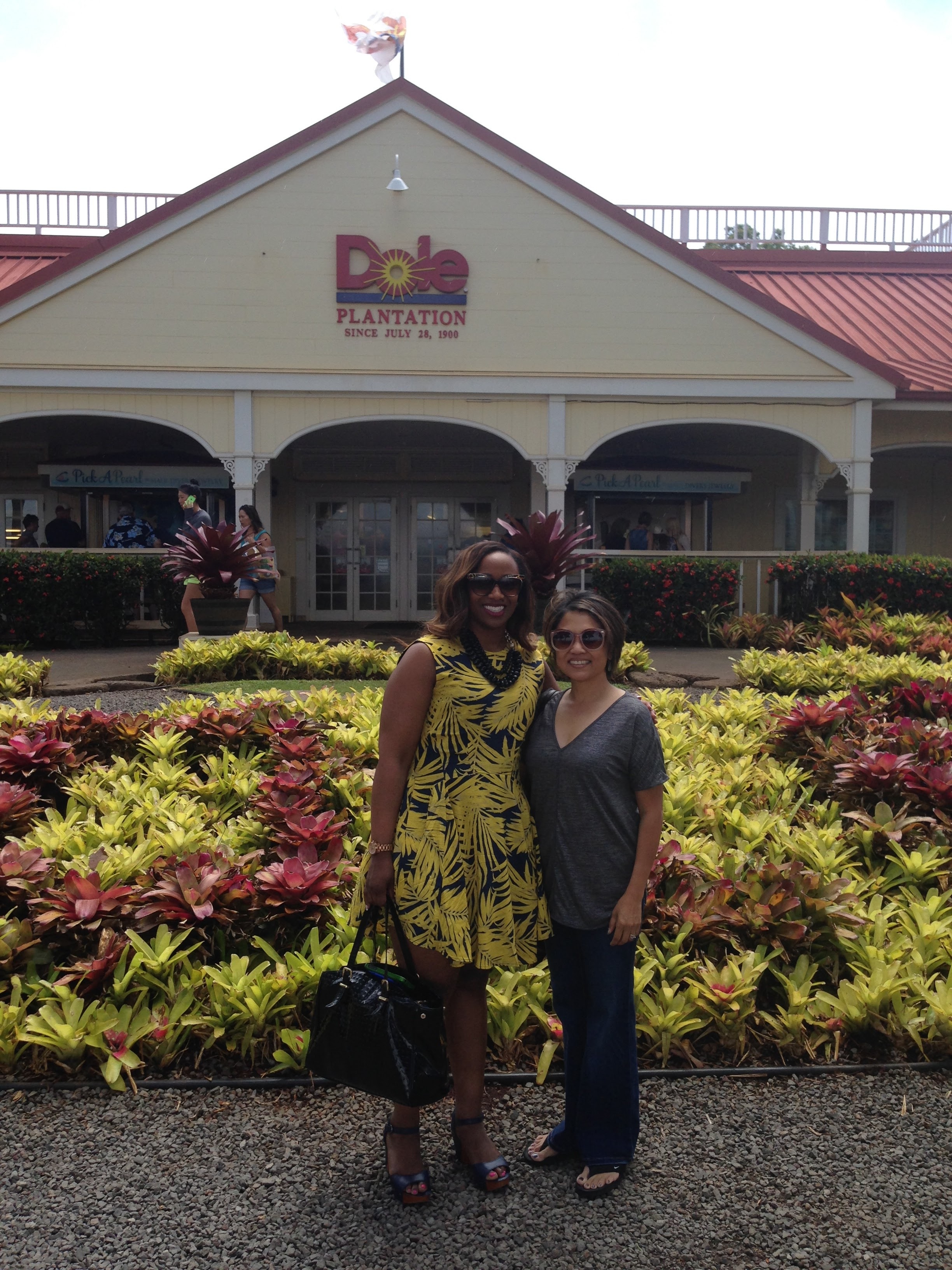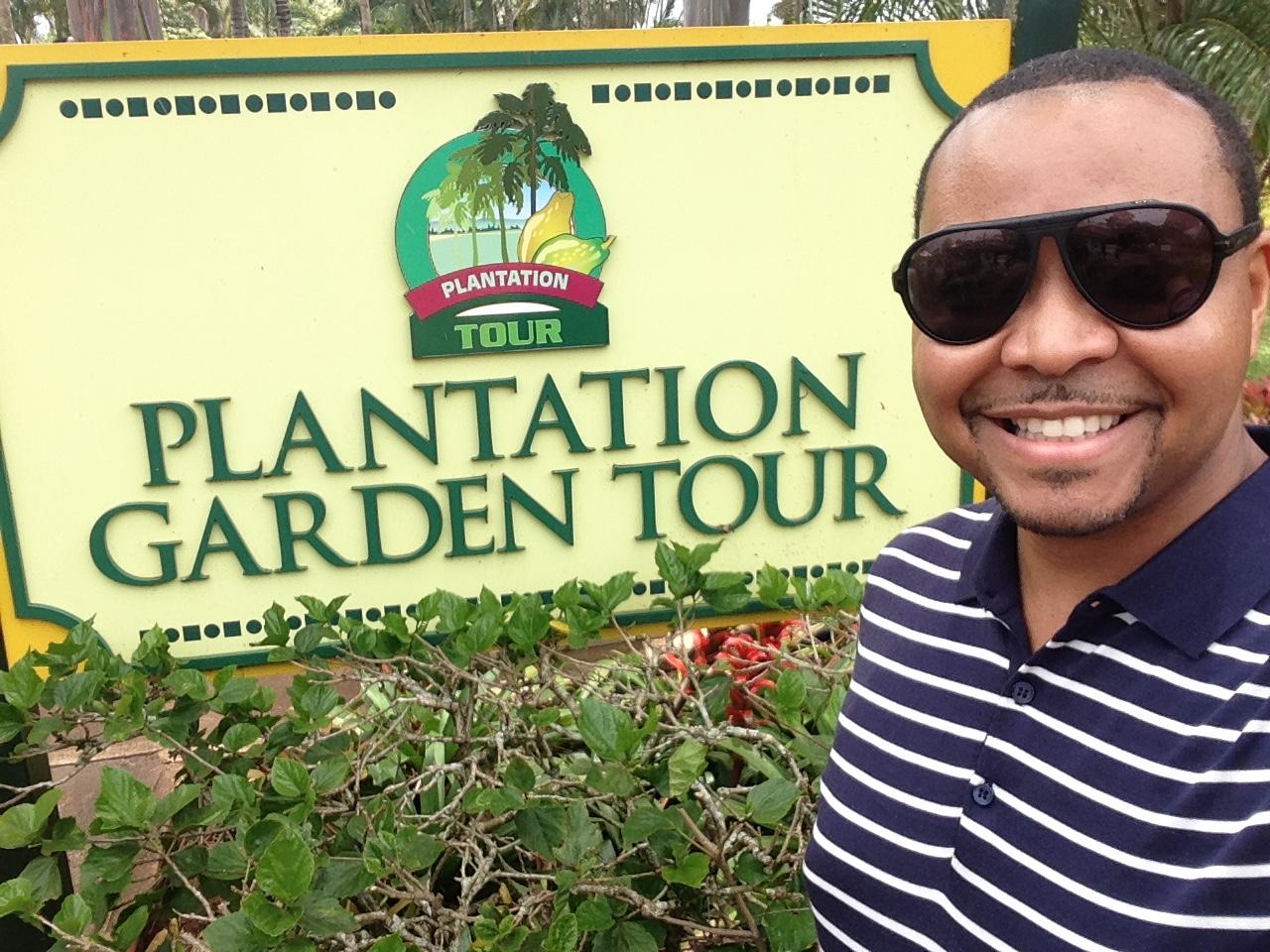 Visit Pearl Harbor. A visit to Honolulu is not complete without visiting Pearl Harbor. This memorial site takes you back to World War II and the events pre and post the attack on Pearl Harbor. You can visit the USS Arizona memorial, which sits on top of the ship. If you have the time, you can visit the other areas at Pearl Harbor: USS Bowfin Submarine Museum and Park, the Battleship Missouri Memorial, and the Pacific Aviation Museum. I recommend that you plan ahead and spend the day. After coming from the north shore we were on the last boat out to the USS Arizona. I'm so glad we were able to see the museum and visit some exhibits before leaving.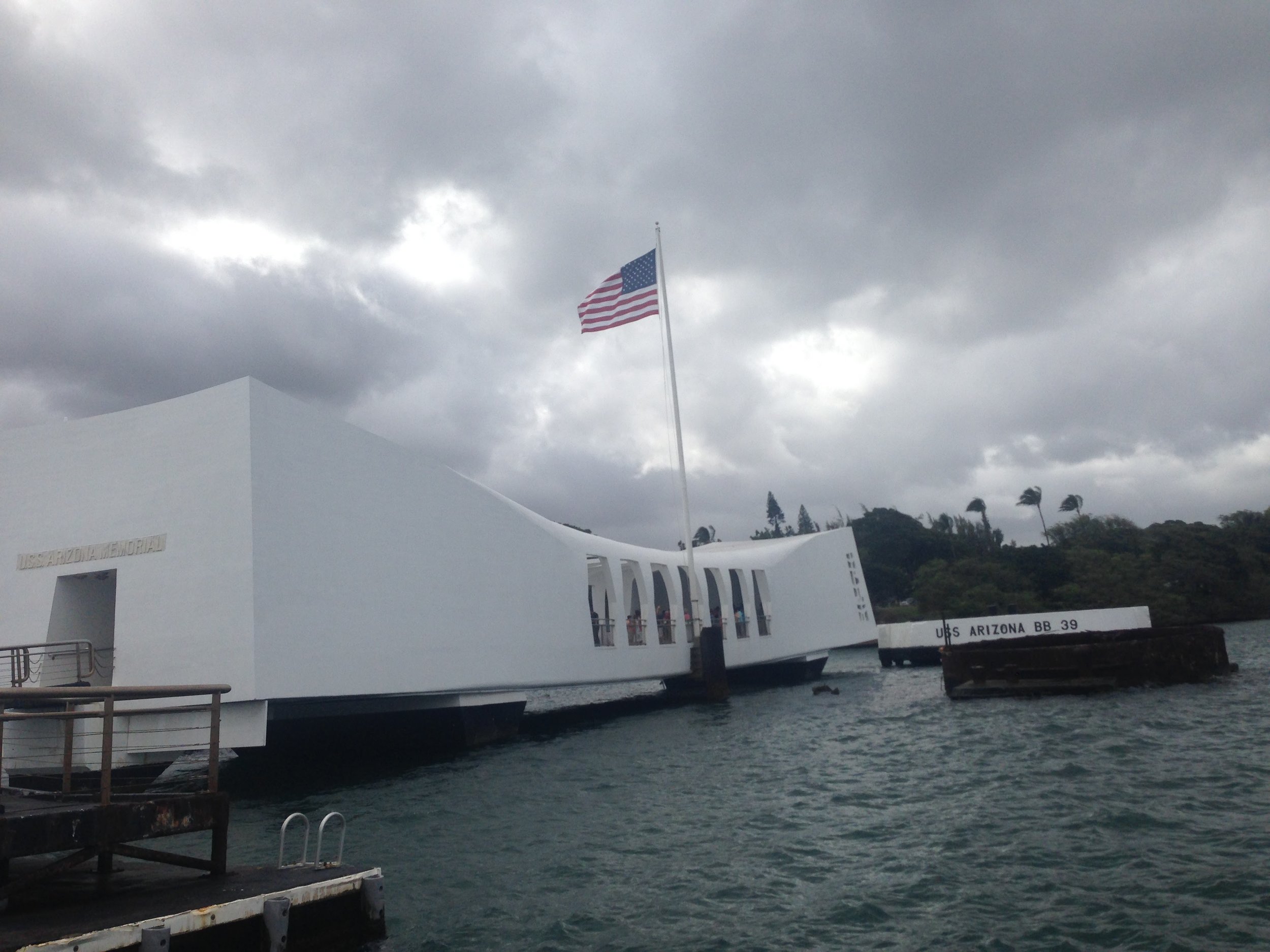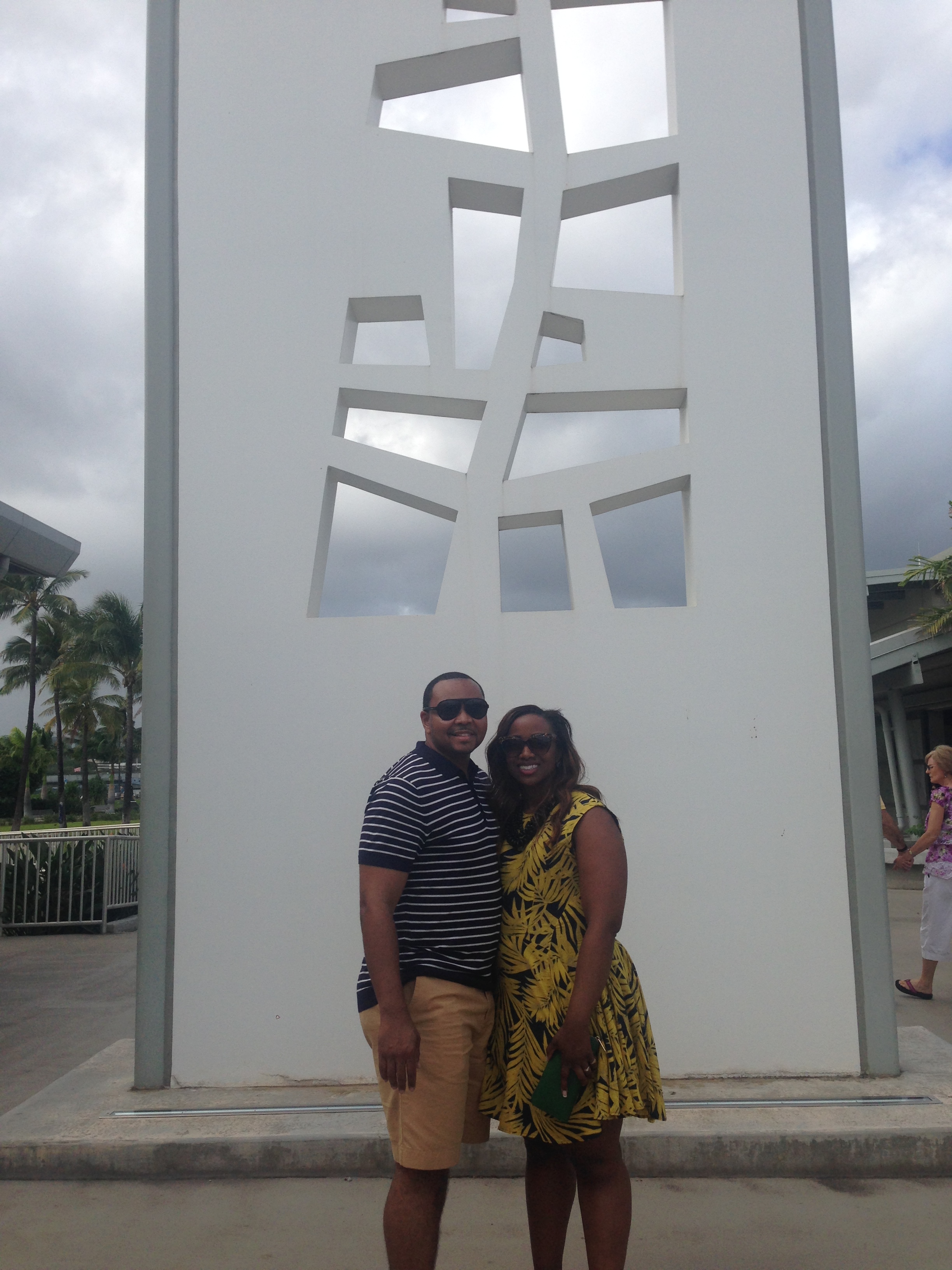 After a full day we said our goodbyes to Nilo and Gladys and hopped on a plane to Kona, Hawaii for a week with our family. Although we only had a small taste of Honolulu we experienced a lot and decided that we must return to Honolulu again soon.
Mahalo!